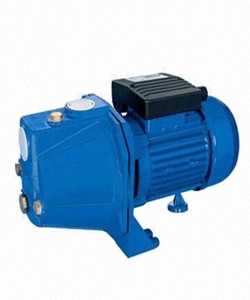 Easy-To-Install Self-Priming Centrifugal Pump Systems in Malaysia
Our water pump system supplier Malaysia supplies and installs high resistance self-priming centrifugal pump systems that are most ideal for liquid pumping that contains sands or solid in suspension. Our self-priming centrifugal pumps have design options of stainless steel, marine bronze or cast iron that are high durability and high resistance to muddy, turbid and sandy waters. Besides, self-priming centrifugal pump systems are easy to install since only the suction pipe needed to be immersed in the water.
Water Pump Supplier Specialist in Kuala Lumpur & Klang Valley, Malaysia
Speak to our water pump supplier specialist in Kuala Lumpur, Malaysia now for our specialist advice on our high resistance self-priming centrifugal pump systems, stainless steel self-priming centrifugal pumps, marine bronze self-priming centrifugal pump units, cast iron self-priming centrifugal pump systems and easy to install self-priming centrifugal pumps in Malaysia, especially Kuala Lumpur, Klang Valley and Selangor areas.
For more information, please contact us or fill up the enquiry form here.
Please give our Water Pumps Specialist Contractor in Kuala Lumpur KL & Klang Valley, Selangor, Malaysia a Call now or E-mail us any enquiries regarding our quality Water Pumps Suply, Installation, Repair & Maintenance Services for your home residential buildings, commercial or industrial buildings in Malaysia.